So I've been wanting to start this meme for a while now but I haven't had anything to write about. So here it is.... The first edition of SUPER SAVER SATURDAYS: BOOK EDITION!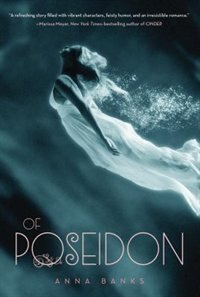 So, this weeks deal is...
*DRUMROLL*
OF POSEIDON
by
ANNA BANKS
I've recently read the book Of Poseidon, and I enjoyed it quite a bit. Although Anna's loose interpretation of the Greek mythos kind of annoyed me, overall the book was quite good. But what this post is about is it being available on
chapters.indigo.ca
for only
$5.69!
$5.69 for a HARDCOVER!!
BUY THE BOOK NOW! Click HERE or on the picture.
Anyways, so I hope I have shown you a great steal and that y'all go buy it if you haven't already. If you're still reading, you should know that I plan to post a review of the book in a couple days, so if you're unsure, read that first. I hope y'all had a great Saturday and happy Mother's Day Weekend!