Rating: 5 out of 5
Book Info
552 pages
Published March 14th 2006 by Knopf Books for Young Readers
It's just a small story really, about, among other things, a girl, some words, an accordionist, some fanatical Germans, a Jewish fist-fighter, and quite a lot of thievery.

Set during World War II in Germany, Markus Zusak's groundbreaking new novel is the story of Liesel Meminger, a foster girl living outside of Munich. Liesel scratches out a meager existence for herself by stealing when she encounters something she can't resist: books. With the help of her accordion-playing foster father, she learns to read and shares her stolen books with her neighbors during bombing raids - as well as with the Jewish man hidden in her basement before he is marched to Dachau.

This is an unforgettable story about the ability of books to feed the soul.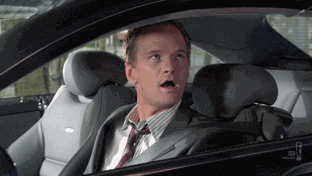 This book is awesome. This book has to be in my current top ten, and most likely, always will be on it. Let's get down to the "why" shall we?
The Format
I loved the format for this book. Looking at it for the first time, I was kinda scared at the humongous tome lying in front of me. But once you open the book, you notice that the format that the book is written in is both quirky and different. The little blocks of texts that provide insight into that big chunk of text that you just read makes the 500-something page book bearable and not boring at all. But it is such a good book. Words can't explain. It's kind of like reading The Invention of Hugo Cabret, another book that I love.
The Characters
Death - Death has to be my favourite character ever written on paper. Other than Elena from Bitten. Death in this book is portrayed as a kind of quasi-human character, except for that fact that he's kind of emotionally unattached, except for with Liesel Meminger, The Book Thief.
Liesel Meminger - Liesel is a live in the moment kind of girl. She's one of the best people that I've ever read about, she's nice, smart, and compassionate, but she's really naive. That's really her, only problem, but you grow to love her because that's the type of person she is.
The Plot
The plot for this book is good, but it can be slightly grade-school at times. Kinda childish, but in a good way. Marcus Zusak manages to write about a topic, that usually is gruesome and dark, in a way that makes you laugh at it instead of wanting to rip of Hitler's head. This book will make you laugh and cry, then laugh some more. Marcus Zusak's writing is truly amazing.
The only problem I have with the book is the extreme amount of profanity in it. Like I know that its about the amount of profanity you usually use in coversation. But really, there's at least 2 swear words on each page, tone it down a little. At least they're in German and not English...
The Verdict
Go to the bookstore, right now and buy this book. You will thank me. It has to be one of the best books ever written in this decade. It is really, really, really good. I recommend this book to anyone that wants a light-ish read.