Awesome new cover of The Giver
My Rating: 5/5 PERFECTION
Book info:
Lois Lowry's

The Giver

is the quintessential dystopian novel, followed by its remarkable companions,

Gathering Blue

,

Messenge

r, and

Son

.





Jonas's world is perfect. Everything is under control. There is no war or fear of pain. There are no choices. Every person is assigned a role in the community. When Jonas turns 12 he is singled out to receive special training from The Giver. The Giver alone holds the memories of the true pain and pleasure of life. Now, it is time for Jonas to receive the truth. There is no turning back.
When a book leaves you breathless, you know that it has to be awesome. OK HOLY CRAP THIS BOOK WAS GOOD. You see, I've been hearing people fan over this book for a really long time already and I just never got around to reading it. I kinda thought that maybe it was a little over hyped? But no. No the raving over this book that people did was definitely not over hyped at all. It's completely and utterly worth the 12.20 I bought it with. Here let me give you some gifs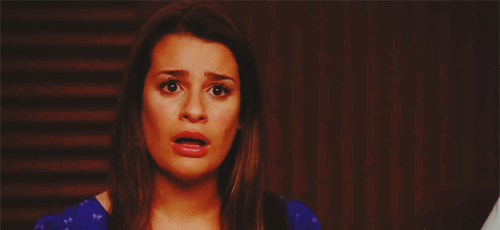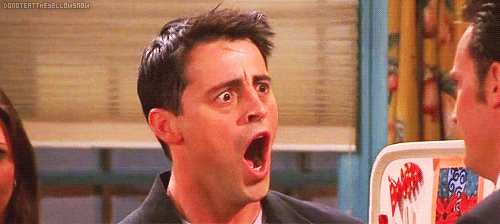 Ok. So basically, this book is about a pseudo-perfect dystopian society. I use the words psuedo-perfect because, no one know anything. Nothing about pain, death, war not even snow. The only people that know are the Giver and the Receiver.
"I liked the feeling of love,' [Jonas] confessed. He glanced nervously at the speaker on the wall, reassuring himself that no one was listening. 'I wish we still had that,' he whispered. 'Of course,' he added quickly, 'I do understand that it wouldn't work very well. And that it's much better to be organized the way we are now. I can see that it was a dangerous way to live.'





...'Still,' he said slowly, almost to himself, 'I did like the light they made. And the warmth."
They don't even know about colour. Somehow they believe that without anything to make people different, everything would be better. And somehow, I found myself wondering at this intricate tale that Lois Lowry has weaved and I thought to myself that maybe it would make a better world. That woman is really amazing.
Let's talk about the characters for a while (the pictures I'll be using are from the movie casting)
Jonas
Jonas is the awesome bad ass character in the book, there's always one. He's like Katniss from the Hunger Games... but smarter, nicer and better :D I actually love the casting for Jonas in the movie because that's exactly what I picture him as. He's tall but not too tall, skinny but still has some figure. If I were a girl, I'd be swooning over him. I mean have you seen that face? ;D OK back to the character. I think the way that Jonas started out as really rule abiding, that he wouldn't even
think
about breaking a rule. But then when he progressed, he turned into a bad ass rebel that does whatever the hell he wants. So AWESOME. I also kinda hated him though. He's pretty naive and stupid but at least he grew out of that...
The Giver was a kinda love hate thing for me. First off I understand that he is basically smarter than everything that has ever lived before, but I don't think that he really has to be so condescending... He's just so cynical. So I guess I really didn't like him.

This book was really short. Too short. But it got to the point and I love that with books. The book was about the same length as a short chapter book that you would read when you were 6. But that's really all that I hated about the book.

I loved a lot more than I hated though. I loved that this is one of the original dystopian novels, that it isn't like the dystopians written in the past 5 years. Where the plot just gets repeated book after book, or in books like Divergent, that gets so much hype that you just have to read it. But when you do read it, you find that the book is actually really, really bad. I mean look at Tris. She's such a pushover. And she has basically no personality. But The Giver is so much better than that. the people in this book, lack the terrible character writing that's basically in every dystopian novel, the people are actually believable. Like, Jonas, The Giver, Lily, Fiona, they all make sense. I think a lot of dystopian authors get carried away making the characters all "futuristic" that they forget to make them human. And that is definitely not a problem in this book.

What else can I say about this book other than the fact that it's absolutely perfect. The characters, the plot, the everything is just the epitome of modern YA Fiction.

I really suggest you to read this book. Especially since the movie is coming out in 1 day!!!! SO EXCITED! Seriously. Read. The. Book. I hope I can get my hands on a copy of Gathering Blue. I am praying right now that this series doesn't degrade like Divergent and the Hunger Games did.